I was so pleased to be invited to join this blog tour because I was really intrigued by this first novel from Frances Cha. The book follows Kyuri, Miho, Wonna and Ara who all live in the same Seoul office-tel, that's basically a building with a mix of small apartments and commercial properties.
If I Had Your Face plunges us into the mesmerizing world of contemporary Seoul – a place where extreme plastic surgery is as routine as getting a haircut, where women compete for spots in secret 'room salons' to entertain wealthy businessmen after hours, where K-Pop stars are the object of all-consuming obsession, and ruthless social hierarchies dictate your every move.

Navigating this hyper-competitive city are four young women balancing on the razor-edge of survival: Kyuri, an exquisitely beautiful woman whose hard-won status at an exclusive 'room salon' is threatened by an impulsive mistake with a client; her flatmate Miho, an orphan who wins a scholarship to a prestigious art school in New York, where her life becomes tragically enmeshed with the super-wealthy offspring of the Korean elite; Wonna, their neighbour, pregnant with a child that she and her husband have no idea how they will afford to raise in a fiercely competitive economy; and Ara, a hair stylist living down the hall, whose infatuation with a fresh-faced K-Pop star drives her to violent extremes.
When I first stated reading I wasn't sure if I really liked any of the characters, they seemed really unlikable. But the more I read, the more the layers behind them were peeled back and we learn about their background and history. And they're all drawn to make huge decisions some of which will leave you completely blindsided by their viciousness.
I was really intrigued to learn more about South Korea. The last book I read that was set in South Korea was The Vegetarian, which I also recommend but is quite different. But I hadn't realised that South Korea is the plastic surgery capital of the world. Cosmetic surgery is a big topic for Kyuri and Sujin and it was eye opening to read their conversations.
"If I Had Your Face" is seriously a one or two sitting book. It is compulsive reading! You will be dragged into their world by your shoulders and not want to leave until the very last page. Also the cover art is just perfect and beautiful with a woman's face split surrounded by the vines of a passion flower. This sums up the main themes perfectly.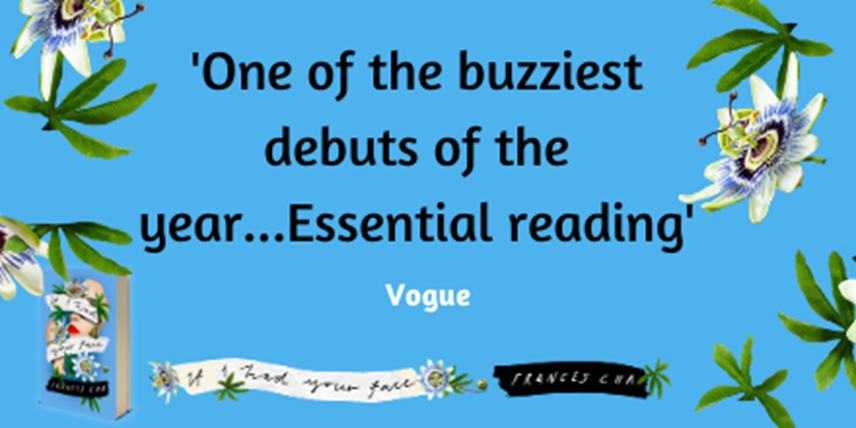 I was supplied me with a copy of the book in return for an honest review. Contains Amazon affiliate links which help support this site.